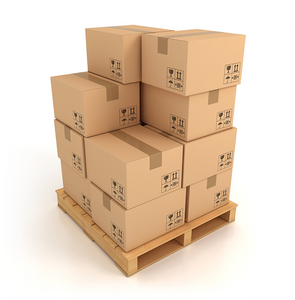 1200Pc Semi Professional Package - Half Pallet Rate
$2,70000

$2,700.00

Save $900
---
Only 98 left in stock
---
This package is our semi-professional package. This package consists of a mix of 1200 perfumes & colognes. This package can be customized in either increments of 24 or 48. Therefore, the mix can include 25 varieties with 48 pieces of each variety or it could include 50 varieties of 24 pieces of each variety. Please notate your preference via a note at checkout and/or contacting your sales representative.
You can either choose the products you want or leave it up to us to give you the best selling varieties that we have.
If you want to customize this package to your preference, please give us a call at (212) 695-1407 as soon as you place your order.

Shipping changes apply. This item is excluded from our free shipping option.
---
We Also Recommend
---